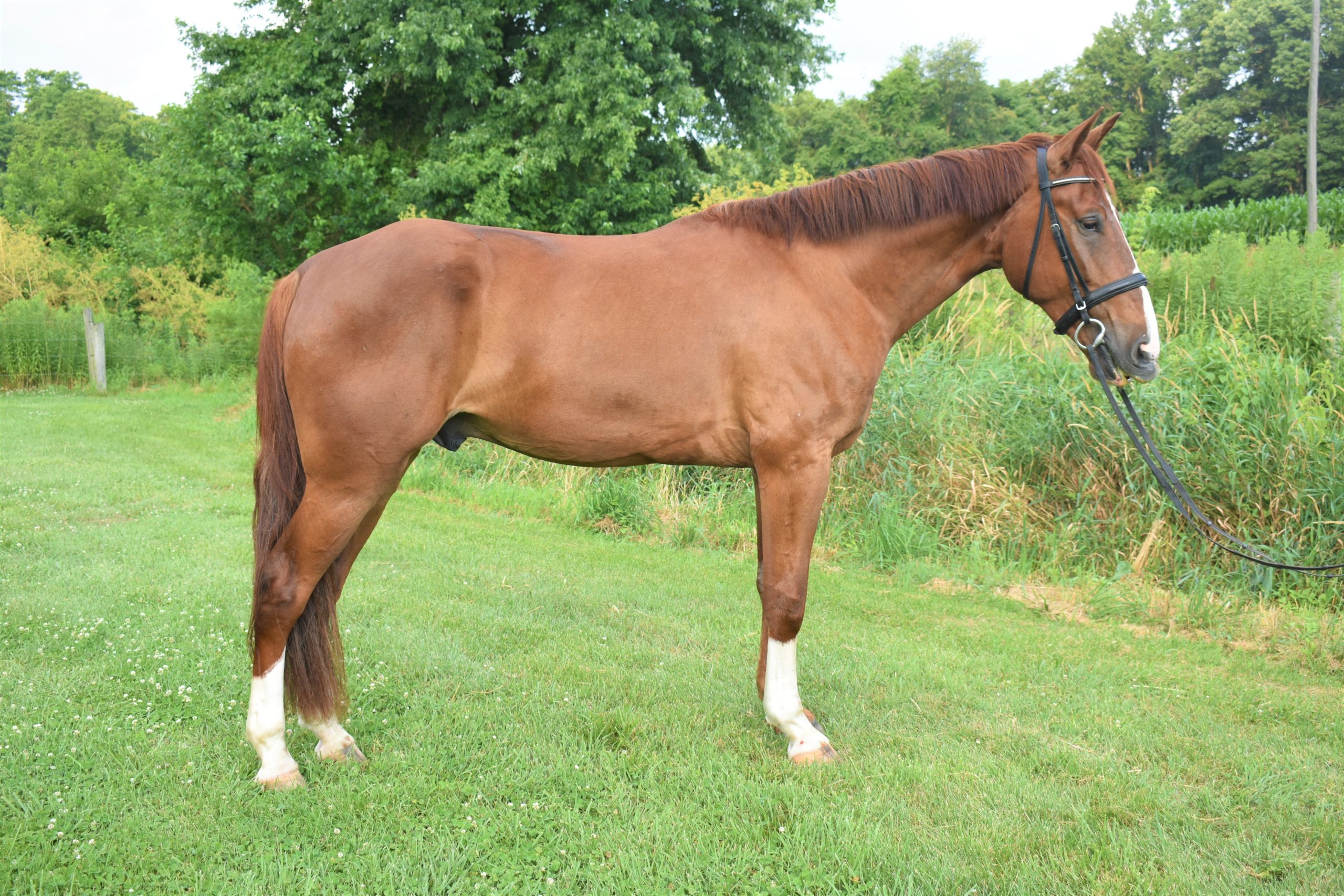 Judd is a stunning gelding with loads of potential. He has an excellent brain and attitude, always willing to work and please. He has three athletic gaits that will only improve with age and strength. With an elastic walk, trot, and canter with plenty of suspension, Judd displays natural dressage ability and will definitely be an eye-catcher in the ring.
Quiet on the trail, Judd hacks out alone or in company. Judd is a forward ride while staying light in your hands and always engaged. He enjoys his work and is very in tune to his riders requests. Judd is best suited to a rider who has solid control of their aids. A true gentleman, he is a perfect ladies horse and a pleasure to work around.
Judd has been started over ground poles and is being introduced to fences.
Name: Jedidiah
Birth year: 2016
Breed/Sex: Dutch Cross / Gelding
Height: 16.1 hands
Color: Sorrel
Ground manners: Like all Anchor Creek Farms horses, Judd has excellent ground and stall manners, will bathe, trailer, clip, and stand for his feet to be handled. Sound with no vices, current on Coggins and shots.
Price : $18,500