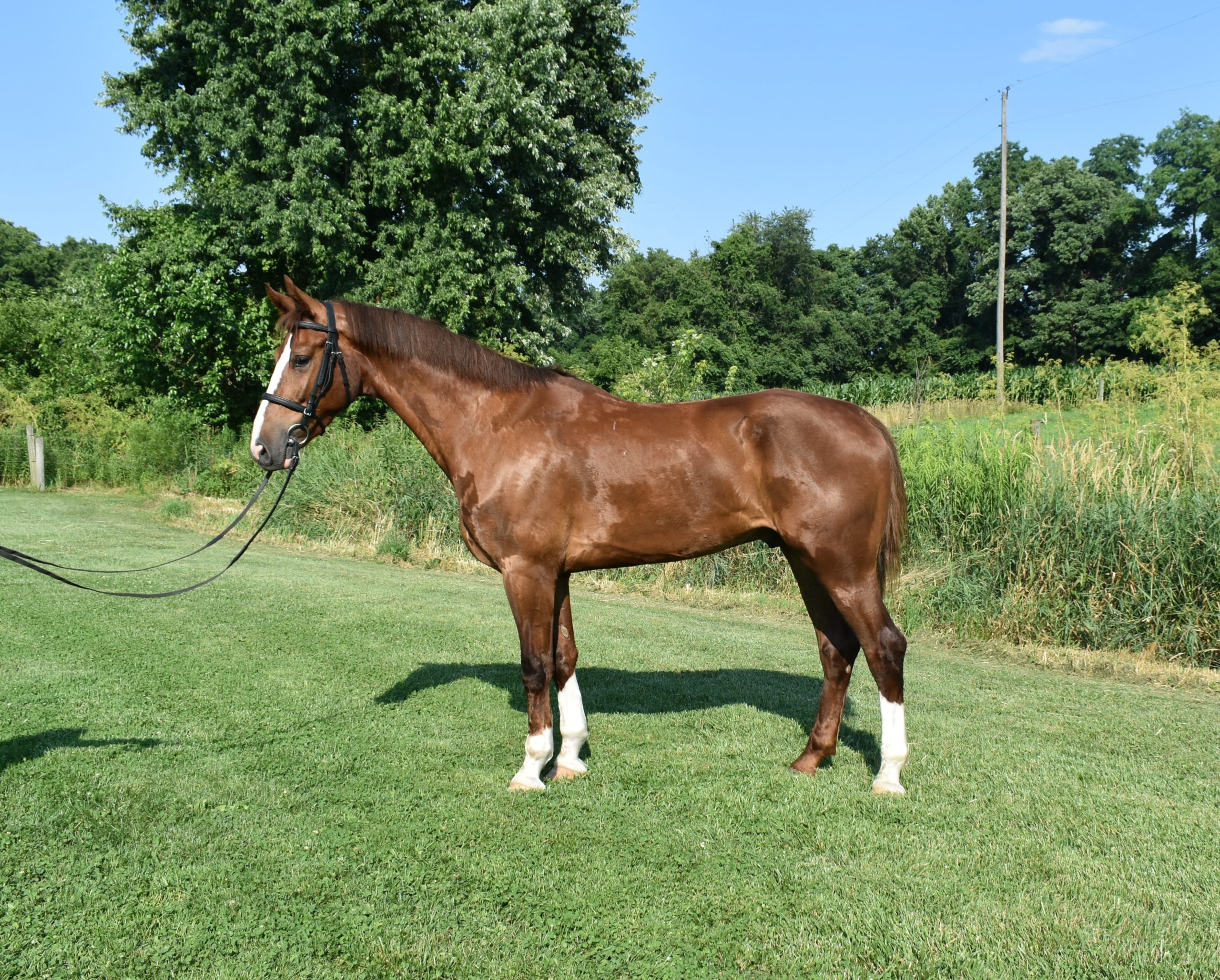 Spring Brook Lonnie "Oliver"
Oliver is a talented athlete that will shine in the dressage ring. Three uphill gaits with a lot of suspension and swing. Alert and accepting of the riders aids, he responds to the lightest cues. Although forward, Oliver is never quick in his gaits, keeping a collected balanced rhythm.
Schooling Training/First Level dressage, we are focusing on stretching, lengthening, and transitions to keep him light and relaxed through his back. Oliver has an excellent work ethic, and enjoys being worked in the ring or out cross country.
He has also been introduced to fences and small grids, focusing on keeping him soft over a fence, and lengthening his frame over wider oxers. Oliver is willing and brave to a fence. He does require a confident Amateur Adult with a light hand and solid, confident seat that can absorb his suspension and swing. Don't miss out on this horse's willingness and talent.
Name: Spring Brook Lonnie (Oliver)
Foal Date: April 25, 2016
Breed/Sex: American Dutch Harness Horse / Gelding
Registered: ADHHA
Registration#: S-19195
Height: 16.1 hands
Color: Liver Chestnut
Ground manners: Like all Anchor Creek Farms horses, Oliver has excellent ground and stall manners, will bathe, trailer, clip, and stand for his feet to be handled. Sound with no vices, current on Coggins and shots.
Price : $21,500