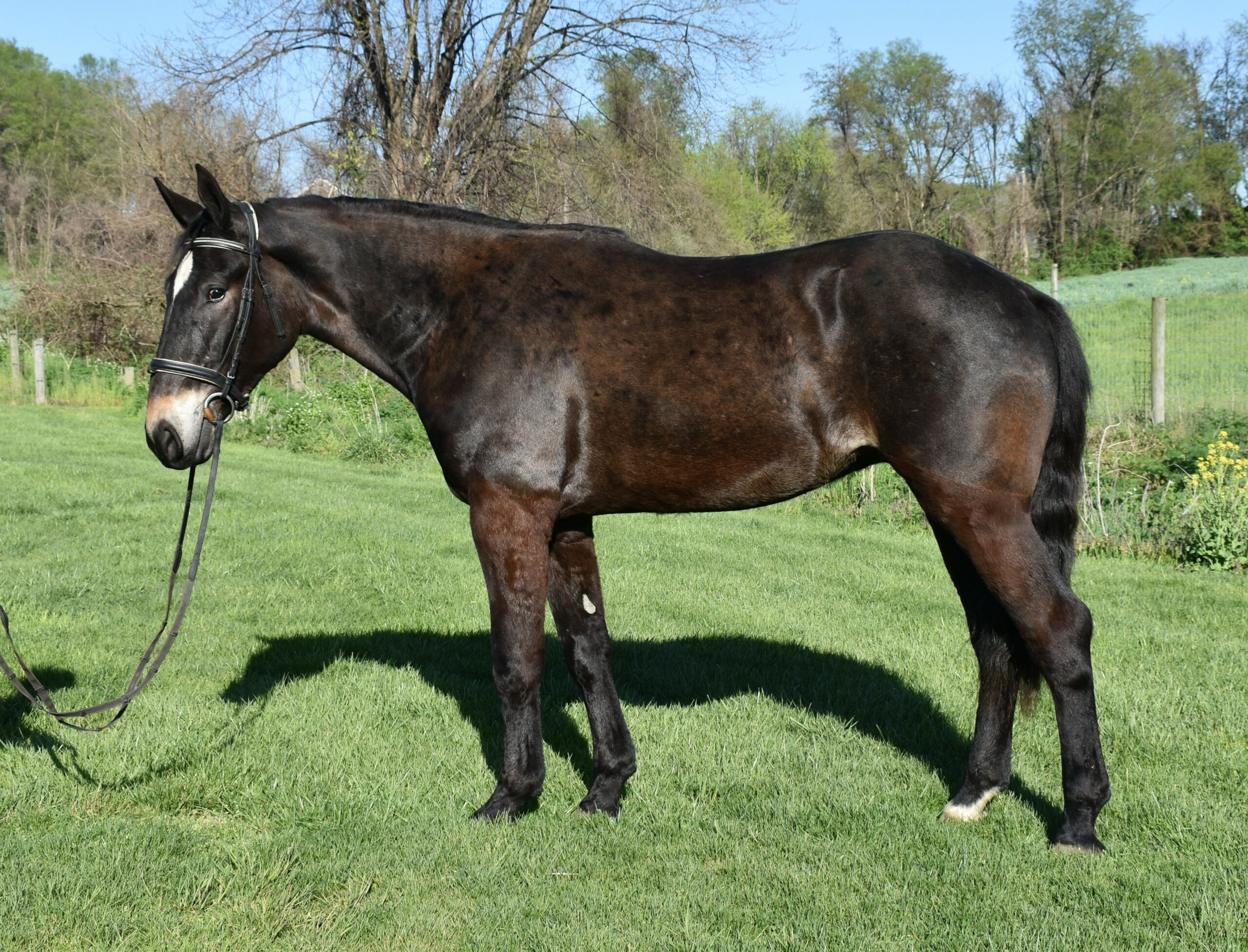 Gus is an up and coming star. The perfect youngster for someone looking to bring along their own mount. He has the correct start, schooling training level dressage and started over small cross rails and verticals. All he needs is someone who is willing to continue bringing him along, allowing him to strengthen and finish growing into himself. He is going to make quite a mount with the ability to enter into any discipline, whether is would be dressage, jumping, or eventing. This is one of those hard to find true draft crosses.
His gaits are smooth and comfortable with the right amount of spring and elasticity for an amateur. Just an all around nice gelding. He is honest to a fence, no dirty tricks and has also been introduced to small xc fences. Brave, and willing. He hacks out alone or with others, going anywhere. Best suited for a confident rider capable of finishing their own horse or someone working closely with a trainer.
Name: Fergusen "Gus"
Birth year: February 2020
Breed/Sex: Draft Cross Gelding
Height: 16.3 hands
Color: Brownish Black
Ground manners: Like all Anchor Creek Farms horses, Gus has excellent ground and stall manners, will bathe, trailer, clip, and stand for his feet to be handled. Sound with no vices, current on Coggins and shots.
Price : $25,000