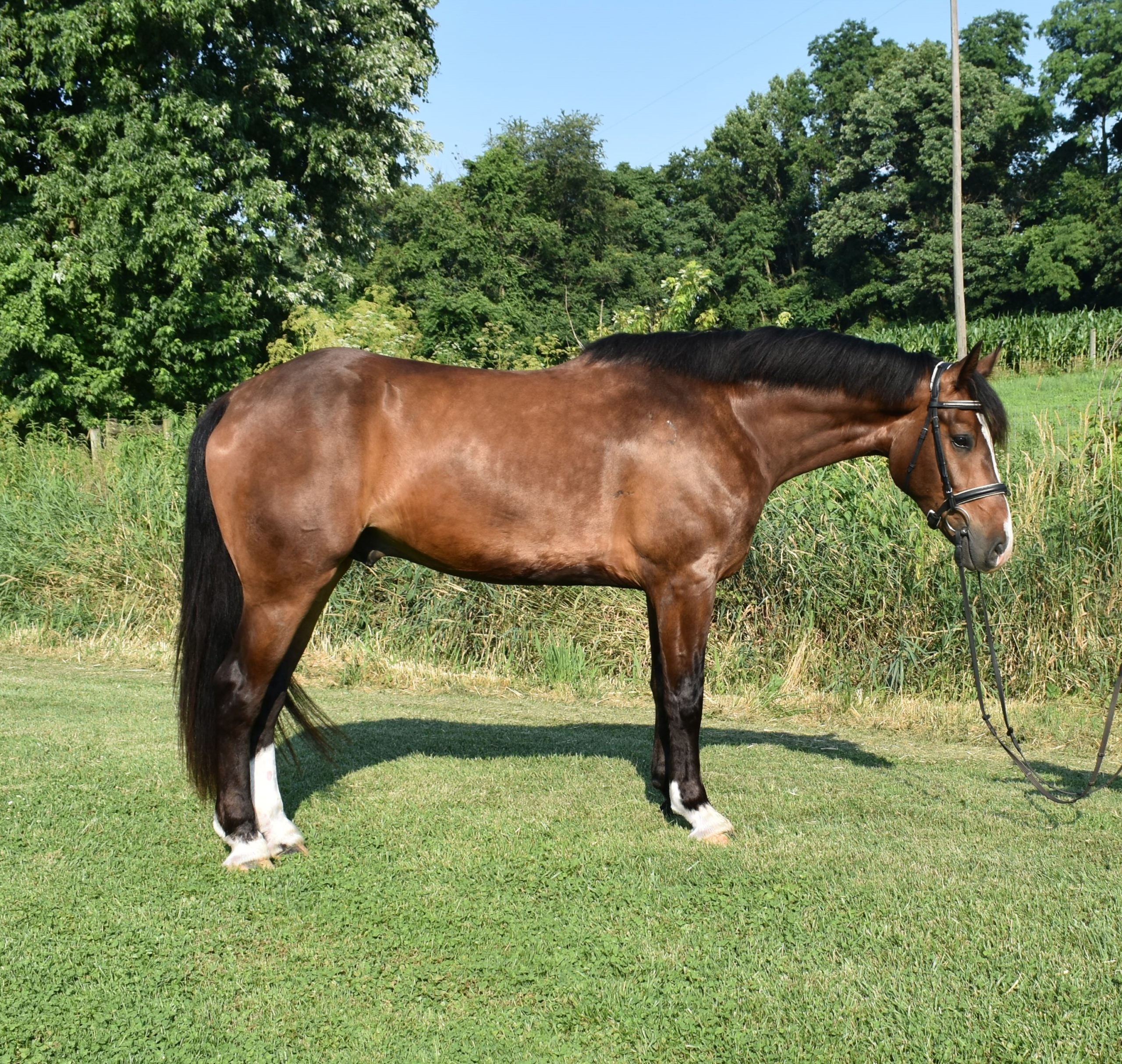 Bram is a very special horse in every way. He will wow you with his looks, feel, talent, and athleticism. If you are looking for your next level horse, it is Bram.
Bram is young with his whole future ahead of him. He is ready to shine in the ring and out on course.
Three gorgeous gaits, this horse floats on the ground, lifting with every stride. Currently schooling Training/First Level dressage, Bram stays engaged and enjoys the work. He is a forward ride but not hot – just a lot of engine. Bram excels when the rider stays light, allowing his power and energy to come up between your legs into a light and elastic contact. We are schooling a lot of transitions, 15m and 10m circles, and have started on lateral work. This horse has a lot of aptitude.
Not only does Bram show talent on the flat, he also exudes skill over fences. He  could go down many different avenues and thrive. Currently schooling up to 3′, Bram has the scope to do more and beautiful form. A pleasure to take around a course, Bram uses his body very well, keeping his legs tight, and always trying. He is willing to a jump and brave and has been enjoying cross-country schooling. He's been introduced to water, crossing streams and standing water and loves it all.
This boy is for the serious athlete looking to take a youngster to his highest potential.
Name: Brimstone
Birth year: 2016
Breed/Sex: Warmblood Cross / Gelding
Height: 16.3 hands
Color: Bay
Ground manners: Like all Anchor Creek Farms horses, Bram has excellent ground and stall manners, will bathe, trailer, clip, and stand for his feet to be handled. Sound with no vices, current on Coggins and shots.
Price : $30,000