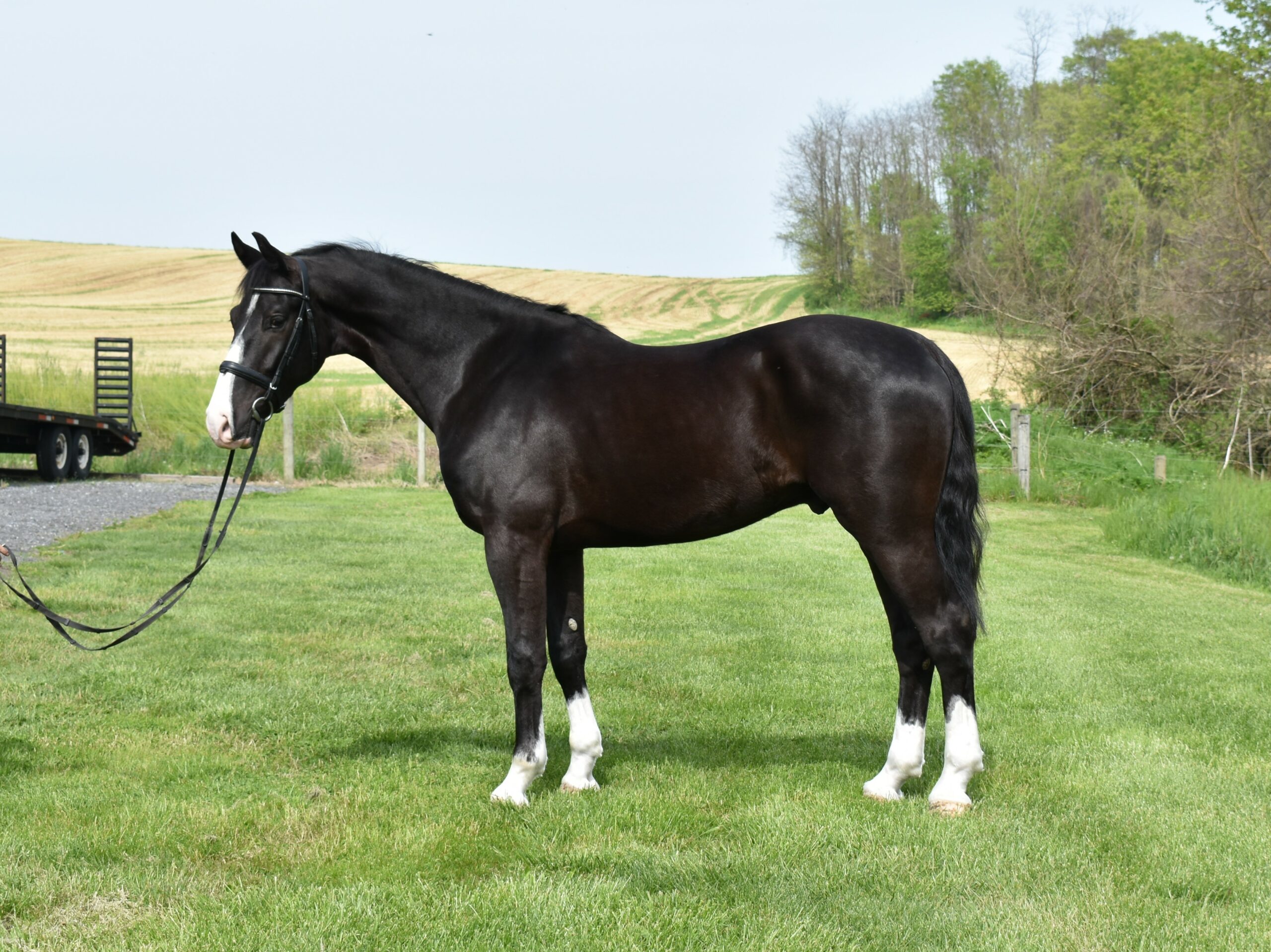 Spring Brook Moon Shine "Dante"
If you are looking for the Ferrari or Lamborghini of horses, Dante is your boy. This stunning gelding has the looks, charm, and charisma to be a show stopper anywhere. His movement is next level and will carry you to the upper levels of Dressage.
Schooling First Level Dressage with Second Level movements. Dante displays all the qualities of a top dressage horse, in particular his air time, needed to execute big movements. His swing and suspension are smooth, but do require a rider who is strong and capable of riding bigger gaits. Level headed and not hot, Dante has his own motor, but also excellent breaks. He responds well to all forms of half halts, hand, seat, and weight in the stirrups.
He also enjoys hacks out, alone or in a group. Quietly crossing creeks and meandering through the fields, he doesn't get excited or nervous. Wonderful off property, easily handled and level headed.
Name: Spring Brook Moon Shine "Dante"
Birth year: April 4th 2017
Breed/Sex: Registered ADHH/ Gelding
Height: 16.2 hands
Color: Black
Ground manners: Like all Anchor Creek Farms horses, Dante has excellent ground and stall manners, will bathe, trailer, clip, and stand for his feet to be handled. Sound with no vices, current on Coggins and shots.
Price : $40,000