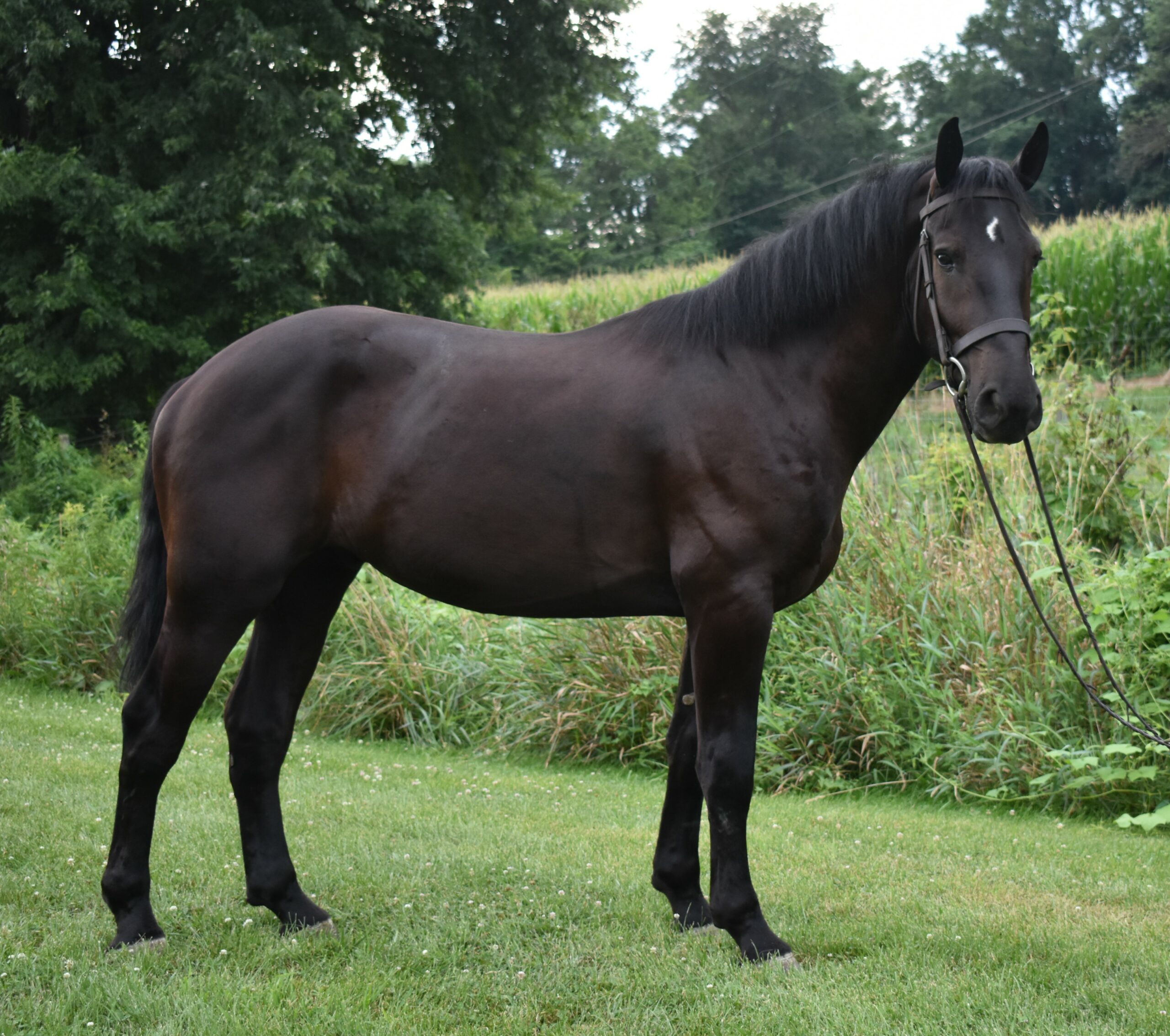 Quiet, honest, and safe, Max has hacked out anywhere I've asked him to go. He is a trail horse deluxe. Easy going walk, trot, canter, with solid breaks. Perfect amount of whoa and go out on the trail.
He will wtc in the ring, and has some intro level dressage training under his belt, but more of a push ride in the ring. He truly enjoys going cross country. Easy keeper and a pleasure to work around. Just a nice big guy looking for his forever home. The ideal trail horse.
Name: Spring Brook Moon Shine "Dante"
Birth year: 2019
Breed/Sex: Percheron Friesian Cross/ Gelding
Height: 17 hands
Color: Black
Ground manners: Like all Anchor Creek Farms horses, Max has excellent ground and stall manners, will bathe, trailer, clip, and stand for his feet to be handled. Sound with no vices, current on Coggins and shots.
Price : $14,000