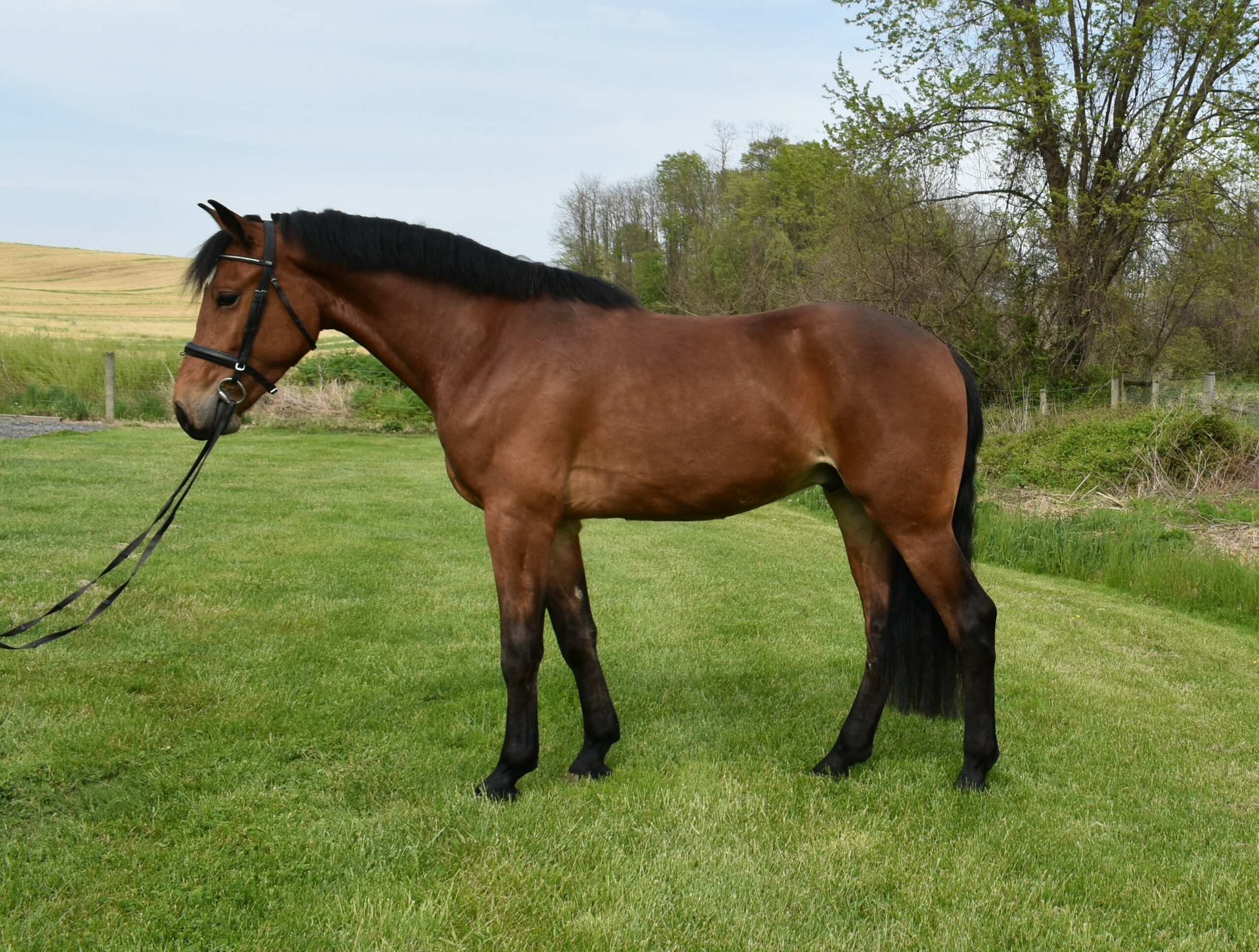 Amateur friendly, with quality gaits, Chip is the excellent candidate for someone looking to finish their own horse. He enjoys flat work and jumping, is willing and trainable with a nice engine. He has three big gaits with suspension and elasticity that is very rideable. He is currently schooling Training Level dressage, focusing on maintaining contact and staying soft and bent while keeping a steady rhythm.
Chip has also been started over fences and cross country as well. He is very honest and shows potential for a big jump. He feels great over a fence and maintains nice form, showing a lot of natural talent. Chip stays steady to and after a fence, even cross country. Very brave and willing. A pleasure to work and be around, but not for a beginner or timid rider, as he still needs finished.
Name: Chip
Birth year: May 2017
Breed/Sex: Draft Cross Gelding
Height: 16.3 hands
Color: Bay
Ground manners: Like all Anchor Creek Farms horses, Chip has excellent ground and stall manners, will bathe, trailer, clip, and stand for his feet to be handled. Sound with no vices, current on Coggins and shots.
Price : $15,000