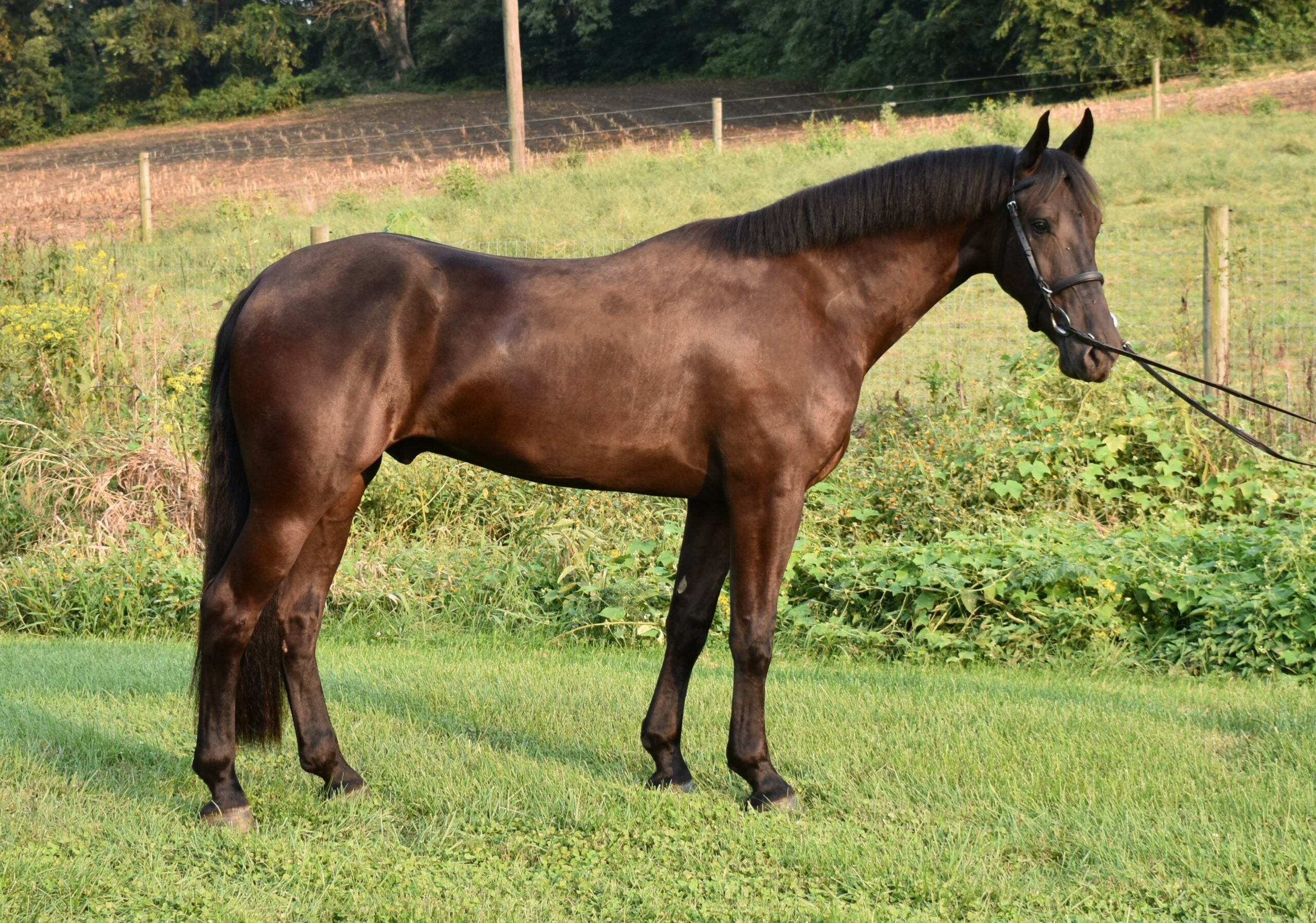 This young gelding shimmers with talent. He shows tons of promise as a dressage mount. He is schooling Intro/Training level and has a willingness and aptitude that's hard to find. He truly loves the work, and it shows in his expressive movement. Zander is already showing lift through his shoulders during the up stride of the trot and canter, which will only increase as he gets stronger. His gaits have elasticity and suspension, proving that he has the basic skills to help him achieve the bigger movements. We are currently focusing on coming straight, soft on the circle, and connecting to the outside rein. All which will help strengthen him and increase impulsion.
Kind and extremely level headed, Zander gives his all no matter what is asked of him. He is a quick learner with his own motor, but is very much attuned to his rider and the aides. He thrives with a leader, someone who is confident enough to show him the way, correcting his mistakes or insecurities. Easily handled when he is unsure or put in a new situation. Absolutely no blow ups or naughtiness from this boy, and he is extremely forgiving, which is what I love about him. I enjoy this horse all around. An exceptional gelding with an exceptional personality. Friendly, loves attention, and has a kind, soft eye.
Excellent hacking out and loves the change of scenery. He's also been started OF in the ring and XC. Honest, willing, and eager to each fence, Zander seems to enjoy jumping. A straightforward ride and the perfect ladies horse. He has a solid start. Very trainable for someone who has experience with young horses or who is working closely with a trainer.
Name: Anchor Creeks Zander
Birth year: April 2018
Breed/Sex: Friesian Cross Gelding
Height: 16 hands
Color: Black
Ground manners: Like all Anchor Creek Farms horses, Zander has excellent ground and stall manners, will bathe, trailer, clip, and stand for his feet to be handled. Sound with no vices, current on Coggins and shots.
Price : $25,000