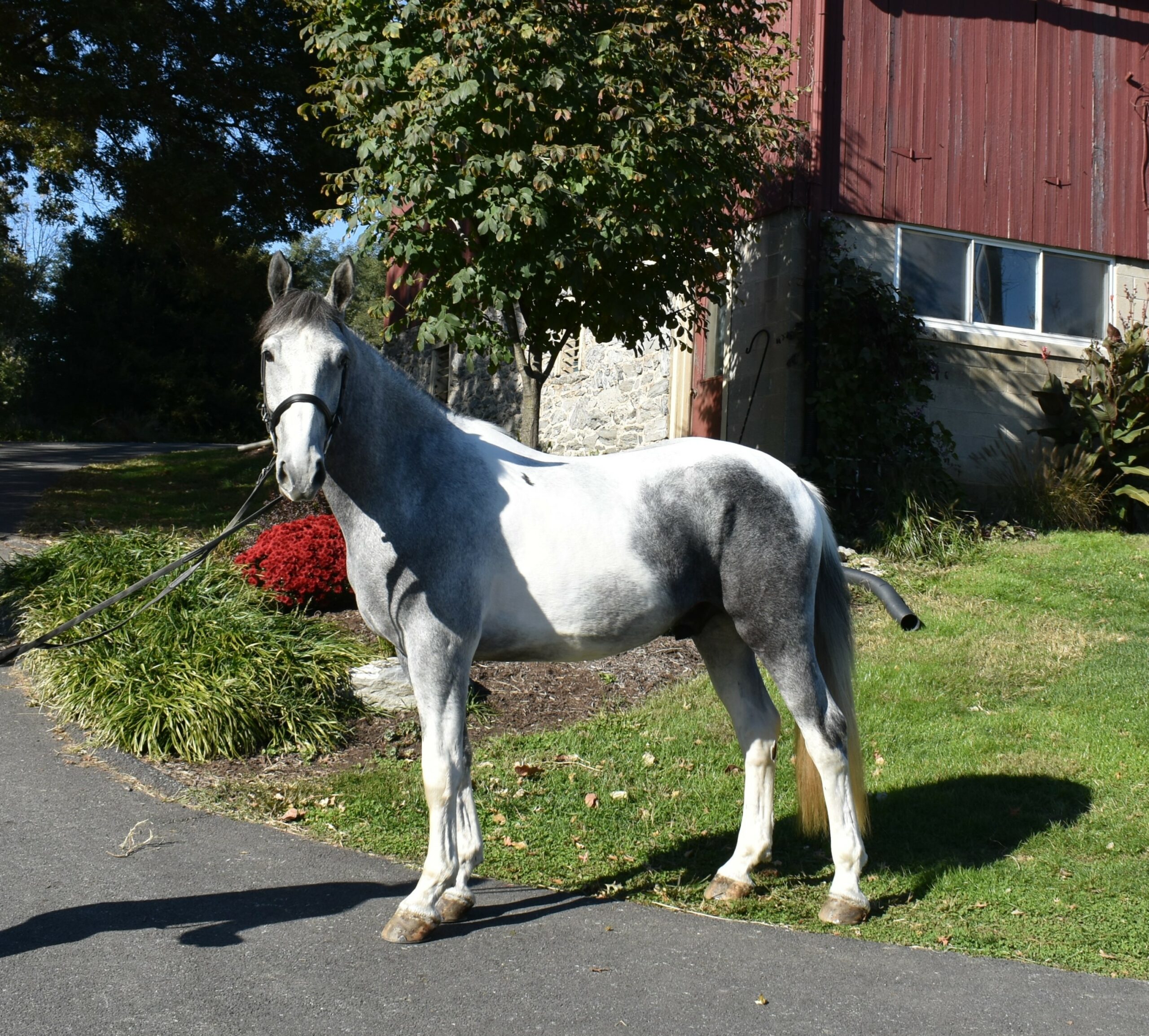 Felix is a one of a kind boy. Kind, friendly, and intelligent, he is willing to do anything. His enthusiasm comes out when you point him to a fence. He wants to go down the line and shows natural ability to a jump. Cute over a fence, Felix shows lots of aptitude as a jumper. He has also been started over some small xc country fences. A pleasure xc, he has a nice rhythmic gait, not to slow, but also no pulling.
His flat work is coming along well, schooling training level and moving up to First level once he's strong enough. He shows a ton of potential in the dressage ring as well. Currently we are strength training and doing a lot of stretching, teaching him to reach for the bit and stay connected. I can't say enough good things about this boy. A pleasure to ride and be around. He hacks out alone or with others. He's suitable for a confident amateur who is working with a trainer, or someone who has experience finishing young horses. Not a bad bone in this horses body, perfect mount for someone looking to finish and make their own horse. Excellent foundation.
Name: Felix
Birth year: April 2019
Breed/Sex: Paint Draft Cross Gelding
Height: 16 hands
Color: Grey and white paint
Ground manners: Like all Anchor Creek Farms horses, Felix has excellent ground and stall manners, will bathe, trailer, clip, and stand for his feet to be handled. Sound with no vices, current on Coggins and shots.
Price : $20,000