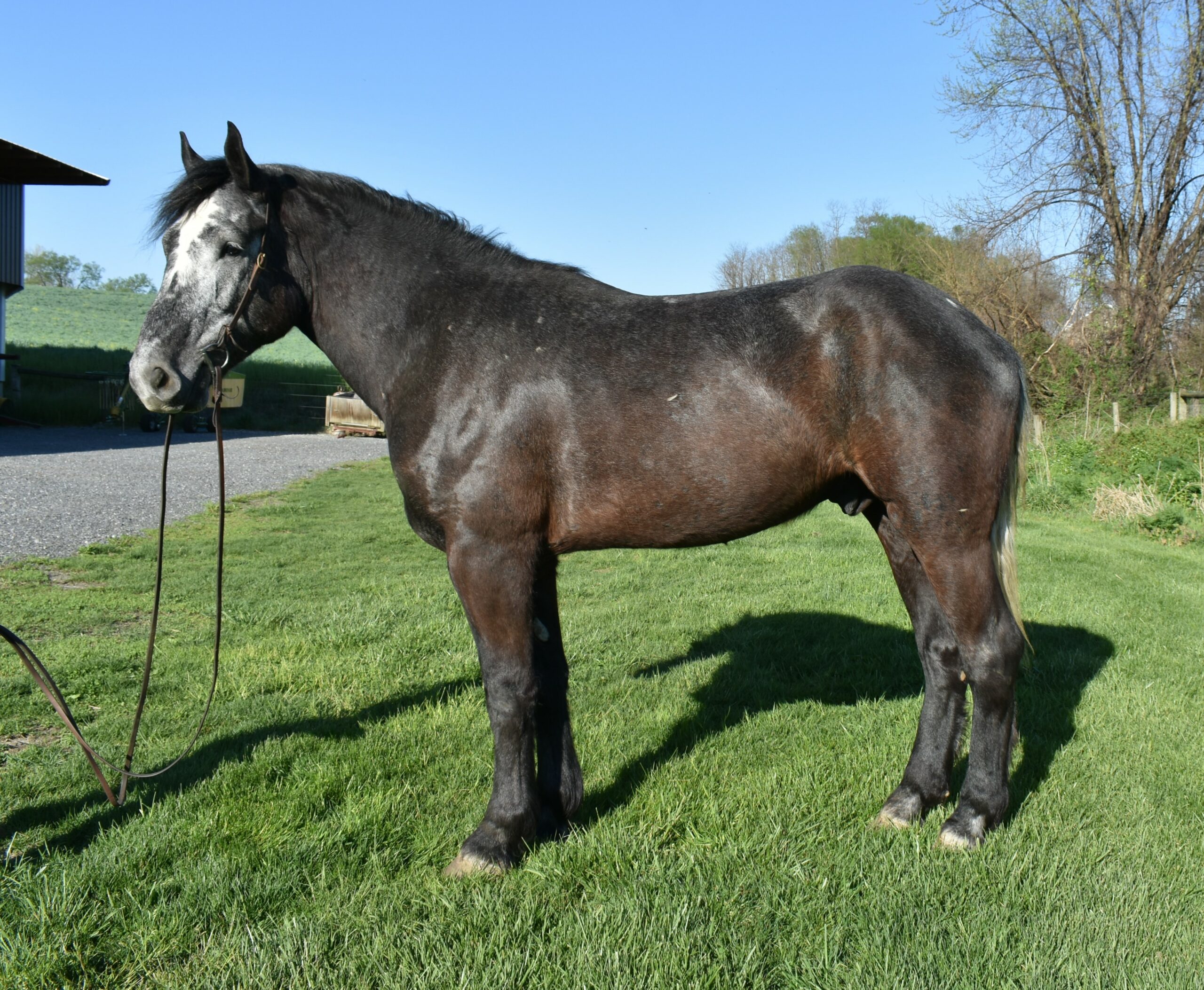 If you are looking for a family safe teddy bear, this is your boy. He is one big lovable giant, not a mean bone in his body. He will wtc and has been jumped over small verticals under saddle, and free jumped up to 2'6″. A little wiggly going into a fence, but firm legs to hold him in and a tap of the whip, and over he goes. Absolutely no naughtiness. He uses his body well for such a big horse. Graham goes english or western, hacks out alone or with others. Goes anywhere. With some more miles, he'd also work as a husband horse. Below are videos of my daughter riding him. If felt 100% safe letting her do everything she did. That is just the type of horse he is.
He is currently doing intro level dressage and building more strength at the trot and canter. Graham is a lot of fun to train and work with. No guessing with this guy. He is a straight forward ride and willingly goes forward with spurs and whip for his ring work. Hacking out he has just the right about of energy to have a blast on. The perfect horse to wind down on if you need a break from a horse that is a bundle of nerves or energy. Laid back, SAFE, and an all around leisurely ride. Hacking out he has the perfect amount of whoa and go. He would even be suitable for a fox hunting mount if you ride second flight and are looking for something big and safe.
Graham is also broke single and double. He spent a year giving wagon rides at Green Horse Farm Animal Park and Zoo in Dornsife, PA. Check them out on Facebook. A true gentle giant.
Name: Graham
Birth year: April 2019
Breed/Sex: Draft Cross Gelding
Height: 17.3 hands
Color: Grey
Ground manners: Like all Anchor Creek Farms horses, Graham has excellent ground and stall manners, will bathe, trailer, clip, and stand for his feet to be handled. Sound with no vices, current on Coggins and shots.
Price : $15,000